A need for long term care may result from accidents, illnesses, advancing aging, stroke, or other chronic conditions. Cognitive illnesses, such as dementia and Alzheimer's disease are a growing concern for society. Currently, 5.8 million Americans have Alzheimer's and that number continues to grow steadily. In fact by 2050, this number is projected to increase to almost 14 million5. The average life expectancy after Alzheimer's disease diagnosis is 8-10 years, much of which may require some form of long term care.
The need for long term care impacts the entire family, not just the person requiring care. For example, if your son or daughter is taking care of you, it may bring you closer together in some way. But providing that care can be time-consuming, stressful, or exhausting for a caregiver. It also takes them away from their own obligations including their children, their spouses, and their job.
What are the factors that affect who needs LTC?
Age:

As you get older, the more likely you will need long term care.

Gender:

Since women often live longer than men, they have a greater likelihood of needing long term care.

Family & Housing Situation:

People who live alone are more likely to need care from a paid caregiver.

Health:

Having a chronic health condition like diabetes or high blood pressure or a family history of them may increase your risk.

Lifestyle:

Poor diet and lack of exercise may increase your risk.
Most people don't know what long term care is until they or someone they love need it.
Long term care is the care you may need if you are unable to perform daily activities on your own. That means things like eating, bathing, dressing, transferring and using the bathroom. The goal of long term care is to help you maintain your lifestyle as you age. Medicare, Medicare supplement insurance, and health insurance you may have at work usually won't pay for long term care.
Different Ways To Obtain Long-Term Care Coverage
Hybrid Life Insurance & LTC
Traditional Long-Term Care Policies:



Long-term care insurance is one way you may pay for long-term care. This type of insurance will pay or reimburse you for some or all of your long-term care costs. It was introduced in the 1980's as nursing home insurance but now often covers services in other facilities. When most people think about LTC coverage, a traditional LTC policy comes to mind. This type of protection provides a monthly benefit amount that can be used for any type of long term care service for a set number of years of your choosing. There are discounts available by signing up as a couple versus signing up individually. Premiums for a traditional LTC policy can also be tax deductible in some cases.

Hybrid Life Insurance & LTC
Life Insurance with a Long-Term Care Rider or "Hybrid"



Some life insurance policies have a built-in benefit to pay for long-term care expenses. Some companies let you buy more long-term care coverage than the amount of your death benefit value in the form of a rider. A rider is a separate benefit that's attached to the basic policy. A life insurance death benefit you use while you're alive is an accelerated death benefit. A life insurance product that uses an accelerated death benefit to pay for long-term care expenses also may be called a "life/long-term care" policy or "hybrid life insurance" policy. The company will reimburse you for qualified long-term care you receive, but usually only a percentage of the policy's death benefit each month.

Fixed deferred annuity with long-term care



A deferred annuity often will let you withdraw some or all of the value to pay long-term care expenses without paying a surrender charge. Another type of built-in benefit pays for your long-term care expenses after you've exhausted the value of the annuity on them. For example, suppose you have $100,000 in a deferred annuity with this benefit. After you have spent the $100,000 on long-term care, the annuity would pay a fixed amount toward any future long-term care expenses.

Click below to find a map which shows the median annual cost of nursing home care, assisted living,

adult day care and home health care throughout the country.

What Types Of Care Are Available?
people over the age of 65 will need some type of long term care support
Long-term care services may quickly
deplete even the best-planned nest
egg. The national median cost for a
home health aide for an eight-hour day
is approximately $49,000 annually. An
assisted living facility in the U.S. has a
median cost of roughly $45,000.
When Are you Long-Term Care Benefit Eligible?
Activities of Daily Living



Continence: Control of one's bladder

Dressing: Clothe oneself

Toileting: Use a toilet

Eating: Feed oneself

Bathing: Bathe oneself


Transference: Can move independently



You have severe cognitive impairment, such as Alzheimer's disease and other forms of dementia, which make it impossible for you to live independently in a safe manner.
How you become eligible to receive benefits:
You are eligible to receive policy benefits if you are chronically ill and a licensed health care practitioner submits a plan of care prescribing qualified long-term care services. That means you will need help with at least two of the six activities of daily living for at least 90 consecutive days. These activities include bathing, dressing, eating, transferring, toileting and continence. You also are eligible for benefits if you are certified to need continual supervision due to a severe cognitive impairment.
Policy elimination period:
Once you are eligible for benefits, your policy's elimination period begins. Remember this is the waiting period before benefits are payable. The elimination period starts on the first day you are chronically ill and you receive a covered service. Once the elimination period has been satisfied, benefits for covered services are paid to you each month, up to the maximum monthly benefit you select. As long as you remain eligible, benefits for covered services will be paid to you until your policy limit is reached.
You have two options when it comes to how you receive policy benefits – indemnity or reimbursement.

A reimbursement plan pays the actual cost of care, while the indemnity plan pays the maximum daily (or monthly) benefit. Indemnity plans even allow you to put money in the bank. The advantage of an indemnity long term care plan is the potential to receive more money each month than you incur in expenses.
What Will Medicare & Medicaid Cover?
70% of people over age 65 will need some type of long-term care during their lifetimes.



Generally, health insurance doesn't cover those expenses, nor does Medicare. Medicaid may provide some coverage but only for lower-income Americans.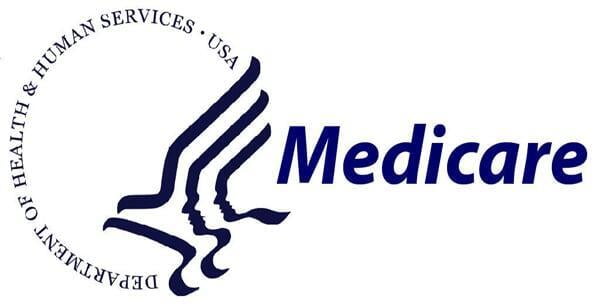 Medicare: The Facts
Medicare is the federal health insurance program designed primarily for people aged 65 and older. Adults with certain permanent disabilities or medical conditions may qualify for coverage at a younger age. Medicare Part A is hospital insurance that covers portions of a hospital bill for inpatient hospital care, hospice care and limited time in a skilled nursing home facility. Deductibles, coinsurance and copayments will generally need to be paid even if Medicare covers the service. Medicare does not pay for homemaker services. Medicare will pay for services once the following conditions are met:
You had a recent prior hospital stay of at least three days.

You are admitted to a Medicare-certified nursing facility within 30 days of your prior hospital stay
(not all facilities are Medicare-certified).

You need skilled care such as physical therapy or skilled nursing services.
If you meet of these conditions, Medicare will pay 100% of your costs for the first 20 days. For days 21-100, you pay your own expenses up to $170.50 per day and Medicare pays any balance. After 100 days, you are fully responsible for the entire cost of your care for each day you remain in a skilled nursing facility.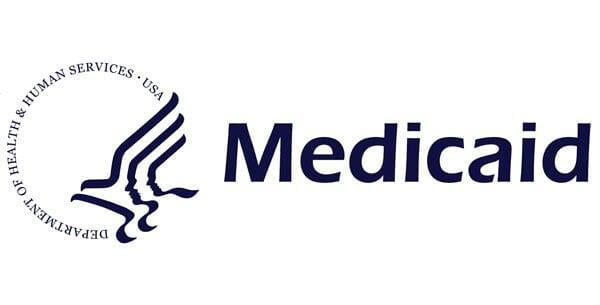 Medicaid: The Facts
Medicaid is a joint federal and state public assistance program for financing health care for low-income people. It pays for health care services for those with low incomes or very high medical bills relative to income and assets. It is the largest public payer of long-term care services.
Medicaid pays for certain health services and nursing home care for people with low incomes and limited assets. Eligibility is usually based on income and personal financial resources. So, to qualify for Medicaid you may have to spend down your assets. It's important to know that Medicaid benefits may vary by state.